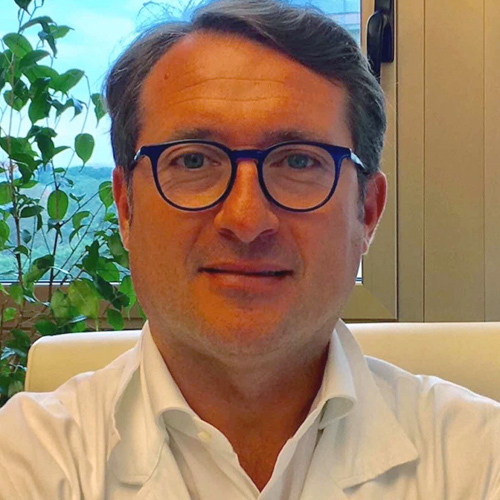 giovanni.tinelli@policlinicogemelli.it
Would you like to make an appointment?
If you make an appointment with the National Public Healthcare System you will be visited by one of the medical team specialists of the area you have chosen. Specialists will alternate, but treatment continuity is always guaranteed.
If you wish to make a private practice doctor's appointment or examination with this specialist, click here:
Patologie trattate
L'attività clinica si concentra sulla chirurgia del distretto aortico toracico ed addominale: trattamento endovascolare, chirurgico e ibrido di aneurismi e dissezioni dell'arco aortico, dell'aorta toracica discendente, dell'aorta toraco-addominale e addominale. Inoltre, si occupa del trattamento delle lesioni carotidee extracraniche (stenosi, aneurismi, paragangliomi), degli aneurismi periferici (femorali, poplitei, delle arterie viscerali, quali le arterie renali, epatica, mesenterica), della patologia steno-ostruttiva aorto-iliaca e periferica degli arti inferiori, dell'insufficienza venosa cronica (varici). Ha eseguito più di 4000 interventi chirurgici.
Formazione accademica
• Laurea in Medicina e Chirurgia con 110/110 e Lode nel 1997 presso l'Università Cattolica del Sacro Cuore
• Faisant fonction d'interne presso Hôpital Albert Michallon di Grenoble nel 2001 e presso l'Hôpitaux Universitaires Pitié Salpêtrière di Parigi nel 2002
• Specializzazione in Chirurgia Vascolare con 60/60 e Lode nel 2003 presso l'Università Cattolica del Sacro Cuore
• Visiting researcher presso l'Aortic Center dell'Hopital cardiologique di Lille nel 2014
• Dottorato di ricerca in "Tecnologie e terapie avanzate in Chirurgia" con Lode nel 2017 presso l'Università degli studi di Roma "Tor Vergata"
• Master Universitario di II livello in "Tecniche endovascolari" nel 2018 presso l'Università degli studi di Roma "Tor Vergata"
Esperienze, incarichi e collaborazioni
• Responsabile dell'Unità Operativa Semplice di Chirurgia Endovascolare 
• Coordinatore responsabile del percorso clinico-assistenziale della patologia aortica
• Ricercatore di tipo B MED/22
• Docente nel corso di laurea magistrale a ciclo unico in Medicina e Chirurgia e presso la Scuola di Specializzazione di Chirurgia Vascolare dell'Università Cattolica del Sacro Cuore di Roma.
• Esperto in comunicazione efficace ed analisi transazionale
Attività di ricerca
Autore di numerose pubblicazioni su riviste internazionali (h-index 9; citazioni 496; Orcid ID: 0000-0002-2212-3226) e di 3 capitoli inseriti in testi di chirurgia vascolare. È membro di prestigiose Società Scientifiche del settore (SICVE ed ESVS). Partecipa annualmente a congressi nazionali ed internazionali del settore in qualità di relatore.
Pubblicazioni
Consulta le pubblicazioni di
giovanni tinelli
Go