Laboratory tests are done without an appointment at the blood test lab on the 2nd floor of the Policlinico's Wing D.
On the day of the test, it is essential to do the administrative registration before going to the blood test lab.
It is possible to register, thus, make an advanced appointment, even days before the test (maximum 10 days before) Monday to Friday from 12:00 pm to 18:15 pm at the Main Out-patient Administrative Registration windows located on the 3rd floor of the Policlinico's D Wing.
If, after making an advanced appointment, one cannot make it on the requested date, the appointment will lapse and the administrative procedure must be redone.
Laboratory Tests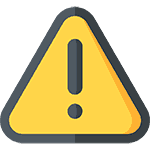 WARNING
ONLY FOR BLOOD TEST LAB SERVICES ON THE 2ND FLOOR OF THE POLICLINICO'S WING D AND FOR PRESIDIO COLUMBUS' BLOOD TEST LAB

We inform our Users that, due to organizational needs, starting from the month of October, lab services (Blood withdrawals and Swabs) done through the National Public Healthcare System agreement procedures will take place MONDAY to FRIDAY(Policlinico Gemelli and Presidio Columbus' administrative registration: 7:30 am – 10:00 am).
HUMAN MOLECULAR BIOLOGY services will not be carried out ON SATURDAYS.
---
Provision of eliminatelines number for "ROUTINE TESTS" from 7:15 am to 10:00 am. Provision of eliminatelines number for "CURVES" from 7:15 am to 8:15 am. The eliminatelines ufirst service is available.
To receive information about specific laboratory tests please contact the The Public Relations Office, by telephone at 06 3551.0330 and 06 3551.0332 (from Monday to Friday from 8.30 am to 12.30 pm) or via e-mail at urp@policlinicogemelli.it